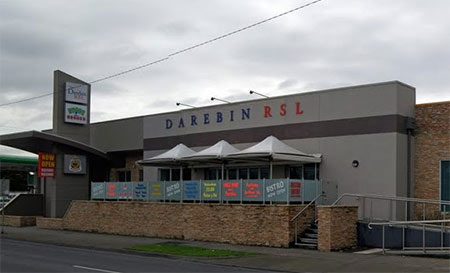 The City of Darebin has not given up the fight against a local club's plan to bring in more poker machines.
Despite overwhelming opposition from local authorities and the wider community, the Victorian Civil and Administrative Tribunal (VCAT) recently ruled in favour of the Darebin RSL sub-branch's bid to add another 15 gaming units.
SEE ALSO: HOW TO PLAY POKIES ONLINE
According to VCAT, increasing the number of pokies at the Preston venue from 65 to 80 would not have any quantifiable impact on Darebin residents.
"Overall we consider that the net economic and social impact of the additional 15 electronic gaming machines is neutral to the wellbeing of the community of Darebin," the decision reads.
The tribunal did, however, reject the club's request to extend operating hours by 12 hours a week.
Darebin councillors met on Monday to discuss a course of action and voted to appeal the VCAT decision in the Supreme Court.
"Darebin will not stand idly by and accept this," Mayor Susan Rennie told Fairfax Media.
Best online casinos for pokies
Casino
Bonus
Games
Pokies
Signup
According to Cr Rennie, punters in Darebin are losing $82 million a year to the city's 744 pokies machines.
Local gambler Stuart McDonald has made hefty contributions to that amount despite numerous attempts at self-exclusion.
He claims Darebin RSL staff have repeatedly ignored his voluntary gambling ban.
"When my wife and I brought this up with venue management, they answered that banning me is impossible as they are too busy and have too many excluded gamblers on their books," McDonald told VCAT.
A community survey conducted last year showed the majority of Darebin residents disapprove of electronic gaming machines in pubs and clubs.
Over 86 per cent said pokies were too easy to access, while around 70 per cent said the matter was a serious public health issue.
That led the city council to introduce gambling policies that rank among the strictest in Australia.
Coming into effect in 2023, the new laws prohibit any venue with gaming operations from using government property or accessing public funds.
That includes sports clubs and RSL sub-branches, both of which often rely on council-owned facilities.
MORE GAMBLING NEWS