With so many online stores in Australia accepting Paypal as a quick and convenient payment method, I thought it would be supported at Internet casinos too. However, when I went to select Paypal as my deposit method, I found it was unavailable.
At first I thought this may just be the Internet casino I was playing at, so I picked another online gaming establishment from a list of recommended web casinos, which I will include below. However, after I explored each one I notice none offered Paypal as a possible payment method.
To explain why Aussies can't use Paypal to make deposits and withdrawals, I have shared my experience and research below.

Best real money casino sites for Aussies
Recommended online casinos
These are the web casinos which we recommend playing at due to a first hand experience with each and every one. Every single Internet casino listed here offers a large catalogue of entertaining games available for Australian players, while ensuring players are safe when gambling real money.
Mongoose Casino
Raging Bull
Mucho Vegas
However, none offer Paypal to Aussie players, which is what we will discuss below, as well as detail Aussie-friendly secure alternatives.
Paypal gambling policy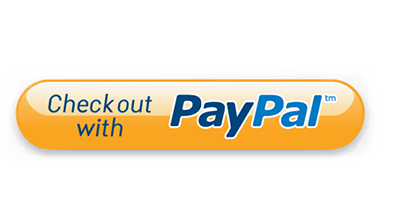 By doing a quick Google search, I have come across exactly why I cannot use Paypal as an Aussie player at online gaming establishments.
Paypal's general rule of thumb for gambling activities is that Paypal can only be used by players who are playing in the jurisdiction that the online casino has a gaming license in. Since Aussie players can only play at web casinos that are located overseas, the Paypal service cannot be offered to us.
Additionally, according to Paypal Australia's policy, the service prohibits anyone from using Paypal for activities which involve gambling, unless "the operator has obtained prior approval from PayPal and the operator and customers are located exclusively in jurisdictions where such activities are permitted by law."
So while it may state online casinos can apply for approval, it isn't likely they will be approved since Australia isn't a jurisdiction that allows online gambling, despite it being 100% legal for players to gamble at offshore Internet casinos.
Many online casinos therefore boycott the payment altogether due to the number of hurdles they need to jump in order to offer the payment to eligible players.
This information made me think; if Paypal and its policies are so restricted and regulated, then does this mean the Web casinos I play at, as an Australian player, aren't safe?
Are Internet casinos still safe?
Just because the online casino doesn't offer PayPal as a payment method to Aussies doesn't mean it doesn't actually offer Paypal to its customers who live in the same jurisdiction.
For example, some recommended casino sites for international players offer Paypal as a deposit and withdrawal option, but only to players located in countries where the Internet casino is licensed, as well as players located in whitelisted jurisdictions.
So when I go to deposit options on the baking page of the online casino, just because Paypal isn't an option for me, doesn't necessarily mean it isn't available for players internationally. It just means it has blocked Aussie players from using the service.
Additionally, I have discovered if the online casino doesn't offer Paypal at all, it doesn't necessarily mean it isn't safe, it just means it wouldn't make sense for the Web casino to offer Paypal if its players are predominantly Aussie.
The best way to figure out whether an online casino is safe isn't by checking the payment methods, though ensuring there are Aussie-Friendly methods is a good idea, rather it is important to check the jurisdictional license and whether or not is it governed by a third party auditing organisation.
Top licensing jurisdictions and third party organisations
I have found a number of top leading jurisdictions which ensure Internet casinos are secure. Additionally, all of the recommended online casinos I play at are licensed by one of these licensers.
Alderney
Gibraltar
Isle of Man
Malta Gaming Authority
Curaçao eGaming
UK Gambling Commission
I also discovered that you should never play at an online casino which is licensed by the jurisdictional licenser Costa Rica since anyone can get a license from this jurisdiction. So even if they offer Paypal, or say they do, avoid online casinos licensed by Costa Rica. Not one of the online casinos on the list above is licensed by Costa Rica.
Keep an eye out for eCOGRA as they regularly review payout rates of games to ensure you are playing fair games.
So now I know web casinos are safe, since I am an Aussie player I want to be able to make deposits in Australian currency. Luckily there are a number of Australia-friendly alternatives to make a deposit with all accepted at the recommended Internet casinos I have listed above.
PayPal alternative methods
Since Paypal isn't available to Aussies, we need alternatives to make deposits and withdrawals with. The best alternative which has the same concept and features as Paypal include e-Wallets.
Here are the two most popular e-Wallets for Aussies to pay with at online casinos. Additionally, they allow you to make both deposits and withdrawals, unlike some other payment methods.
Neteller
After finding Neteller is offered at all of the recommended online casinos, I signed up for an account. This was simple and all I had to provide first was an active email address, my country, state and preferred currency. I was then prompted to fill out my personal details and create a password known as a Secure ID and come up with three secret questions and answers incase I lost my account details. An email was then sent to my account with all the login details including an Account ID and a Secure ID, which was the password I created. Once I logged in I could deposit to the e-Wallet using a number of payment methods. Once my Neteller account was funded I went to the banking page of the online casino, selected Neteller as my deposit option, and entered how much I wanted to deposit. I was then prompted to enter my Account ID and Secure ID and confirm. My funds were processed instantaneously.
Skrill
Since Skrill has a smartphone and tablet app, and is highly popular at online casinos too, I chose to sign up here as well. The process was similar but I am required to use my email account as my Account ID and a password which I created. There are less funding options for the e-Wallet account with Skrill, but the app is convenient for when I am playing on my smartphone or tablet and want to check if I have enough funds in my e-Wallet account.
Other Aussie-friendly methods which are quite popular include:
Visa and MasterCard credit, debit and pre-paid cards: Only Visa is available for both withdrawals and deposits, while MasterCard can only be used for deposits. Check your financial institution for their policy on gambling activities and whether they charge a fee or even allow gambling transactions at all. Simply enter your card details next to the Visa or MasterCard option as you would at an online shop.
Prepaid services: There are a number of prepaid services available but the best option is Paysafecard. This prepaid service is a voucher which you can enter at the online casino to make a deposit. Simply load the voucher with how much you wish to deposit and your funds will appear in your account accordingly.