With so many recent developments in online and mobile gambling, you'd be forgiven for thinking that the industry has reached its peak and there's nowhere further to go, but the truth is there is so much more waiting to be unveiled.

Best online casino sites
Casino games like blackjack, roulette and baccarat have rich and sophisticated histories dating back hundreds of years and while the rules of the games remain mostly unchanged today, the platforms on which we access them have changed immensely.
The beauty of online gambling is that technology moves so fast, so there's always some new and exciting way for games to be accessed or enhanced. In just the last couple of years we've gone from being confined to using downloadable casino software on our PCs to being able to enjoy instant-play games from the convenience of our smartphones.
While only time will tell what incredible possibilities lie around the corner, we've had some fun speculating about what online casino gambling will look like 50 years from now, so join us for a look into our hypothetical crystal ball.
Virtual reality and 3D gaming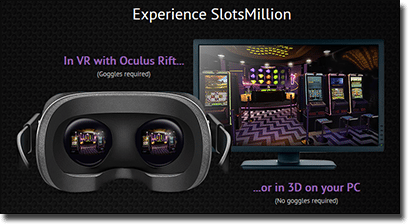 This one's a given and we're likely to see it become wide spread in the very near future. Leading casino sites like Slots Million are already utilising virtual reality device Oculus Rift to offer players a fully VR experience and there's now talk that gaming legends Microgaming are in the process of creating a virtual reality roulette game (also using Oculus Rift) set to be released in 2016.
Slots Million's virtual casino allows players to walk the aisles as though in a real life pokies lounge complete with dazzling cocktail bar, sit down at one of 40 slot machines and start playing pokies in full 3D virtual reality.
The current issue with VR casinos is that only the really die hard gamers are likely to own the VR Oculus Rift headset, so many players miss out on this incredible experience. However, with other more accessible wearable technology like Apple iGlass and Google Glass expected to roll out over the next few years, we can only assume that 50 years from now virtual reality will be so commonplace that it'll almost be passé.
Our prediction within the next couple of decades is that virtual reality casinos will become so elaborate that you'll be able to sit in your lounge room while virtually walking the gaming floors of a high-end Vegas casino where you can not only play games as though in real life, but also realistically interact with other players to the point of being able to sit down for a drink and chat at the bar between games. Who knows – virtual reality casinos could be the next frontier of online dating.
Future mobile gaming enhancements
It's mind boggling to think that as little as five years ago smartphones were mostly used by the tech savvy and financially well-off, while now everyone from your three-year-old niece to your 80-year-old grandfather has access to a smartphone or tablet. It's this widespread use of smart technology that has fed the demand for mobile gambling, as many Internet users now prefer to access the Web using their mobile device rather than at a PC or laptop.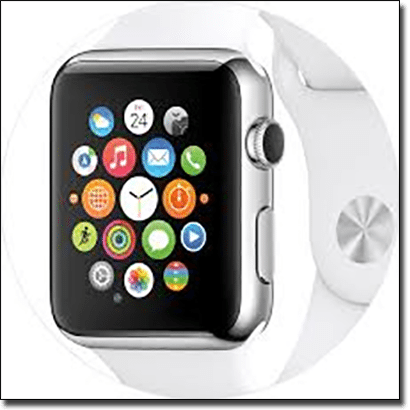 2015 saw the release of the Apple Watch and Android Wear, high-tech watches that work in sync with your iOS or Android device and the foreseeable future tells us that we can soon expect the ability to access real money casino games on these smartwatches.
So what does this mean for the future of mobile gaming, where we can only blindly daydream about what kinds of crazy mobile inventions will surface 50 years from now? What about online gambling from a technologically enhanced smart-ring? Or what science fiction movies have promised us for years – microchip technology where we can bet on virtual blackjack and roulette games using a Bluetooth instalment within our own flesh and blood, like a smartphone that's permanently installed into your forearm. This may sound farfetched, but think about how zany video calling sounded 15 years ago and now we use Skype and FaceTime every day without blinking an eye.
Who knows what kind of mobile devices and enhancements will roll out over the next 50 years, but whatever's in store, it's safe to say that with the popularity of online gambling growing the way it is, online casinos will always keep their fingers on the pulse of new developments to stay ahead of the curve.
If you have an Oculus Rift device, head to SlotsMillion.com to try the world's first ever virtual reality casino. Players who don't have access to an Oculus Rift headset can explore the virtual reality casino in 3D mode instead.