What is online lotto betting?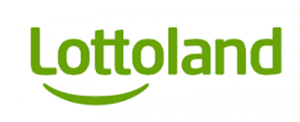 Online lotto betting is a new form of gambling that allows players to bet on the outcome of lottery draws instead of taking part in the actual draws themselves. The same jackpot prizes are up for grabs and you still pick winning numbers just like you would when buying a standard lottery ticket, but the betting is conducted through a separate independent company, in this case, Lottoland. For example, if you were to bet on the Australian Saturday Lotto draw and won, Lottoland will make the payout to you instead of the lottery operator.
Why bet with Lottoland?
If the prizes are the same and the format is the same, what's the point of playing with Lottoland? Why don't we just buy traditional lottery tickets? Well for starters, everything is done online, which is a much more convenient option than running out to your local newsagency or lottery retailer. Also, Lottoland is run independently, so the company is free to offer players all kinds of promotional offers and bonuses that traditional lottery operators don't. Best of all, betting with Lottoland gives you access to global lottery draws, so you can participate in lotto games you wouldn't normally have access to, like US Powerball, EuroMillions, MegaMillions and so much more.
How to use Lottoland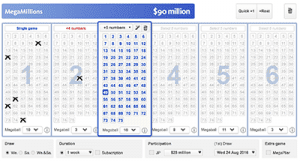 Using Lottoland requires nothing more than access to a reliable Internet connection using a computer, smartphone or tablet, and access to one of Lottoland's accepted payment methods (discussed in further detail below). Once you've got these factors covered, placing bets at Lottoland is as easy as the following steps:
Register for an account within minutes using the sign-up links in the top right-hand corner of the Lottoland homepage
Log in and select from the various lottery draws available
Click inside the ticket grids to choose your lucky numbers, or select the 'Quick+1' button for a quickie game where the computer will automatically pick numbers on your behalf
Press the 'Submit' button whenever you're ready to place your bet
Head to the checkout page to enter your payment details and complete your transaction.
If your bet is a winner, you will automatically receive an email from Lottoland informing that you've won a prize, or you can check the results online shortly after the official lottery draw has taken place. As everything is logged digitally on Lottoland, you eliminate the risk of ever misplacing a winning ticket.
Lottoland promos and bonuses
Having access to promotional offers and discounts is one of the major drawcards to playing with Lottoland instead of buying a traditional lottery ticket. The promo offers change regularly, but for an example of the bonuses you can expect to receive at Lottoland, here are the discounts up for grabs at the time or writing:
Activate a Subscription Bet on the Tuesday Lotto and get two of the first four draws for free
Bet on one game in a recurring US Powerball Subscription and receive four free draws
Bet on four games in a recurring Thursday Lotto Subscription and get two draws for free
Bet on six Australian lotteries for just $2 – that's a 70% discount off the regular price
To see all of Lottoland's current promo offers, go to Lottoland.com.au and click on the 'Promotion's tab on the top of the page. Be sure to read the terms and conditions of each discount offer to be sure you understand the eligibility criteria.
Lottoland lottery games
Players at Lottoland can place bets on any of the following Australian and international lottery draws, with new draws being added regularly:
Austrian Lotto
Brazil Quina
Cash4Life (USA)
El Gordo Christmas Lottery (Spain)
El Gordo Primitiva (Spain)
El Nino (Spain)
EuroJackpot
EuroMillions
French Lotto
German Keno
Hong Kong MK6
Irish Lotto
KeNow
Mega-Sena (Brazil)
MegaMillions (USA)
Multi Keno
Polish Lotto
Mini Lotto (Poland)
Saturday Lotto (Australia)
SuperEnalotto (Italy)
Thursday Lotto (Australia)
Tuesday Lotto(Australia)
UK Lotto
US Powerball
For a full list of the lottery draws available to bet on, go to Lottoland.com.au and click on either the 'Australian Lottos' or 'World Lottos' tab where you will see a full list of the lottery draws as well as detailed information about each one.
Deposit and withdrawal options
There is no minimum or maximum deposit amount imposed at Lottoland, so players are free to wager as little or as much as they like, with tickets starting from around $1. Lottoland doesn't charge any fees, but reminds players to be aware that deposits made with a credit card may be hit with a 'cash advanced fee' by your bank provider, depending on the banks terms and conditions regarding gambling services.
Payments at Lottoland can be made using the following trusted deposit systems:
Visa
MasterCard
PayPal
POLi
BPay
Paysafecard
All winnings will be paid back to the credit or debit card you used to make your deposit, or to a nominated bank account if you have not registered a bank card.
Is Lottoland safe?
Yes, despite its somewhat controversial nature, Lottoland is completely safe, secure and licensed to operate within Australia with a license from the Government of the Northern Territory under the Racing and Betting Act 1983 (NT). The betting service is fully compliant with all relevant government regulators, and all transactions are protected by SSL (secure socket layer) digital encryption security, which is the same level of digital protection used by major banks. All Lottland jackpots and prize money are fully insured by leading global insurance companies, so you can rest assured that Lottoland will have access to the funds if you're entitled to a payout.
Customer support
First off, Lottoland offers a comprehensive FAQ section that covers all the major questions including information about the company, lotto betting, accounts, payments and information for those seeking help with problem gambling habits. But if you can't find the help you need in the FAQ's, customer assistance is just a few clicks away using live chat or by emailing [email protected].
Sign up to Lottoland through our review to claim your exclusive new player welcome bonuses.