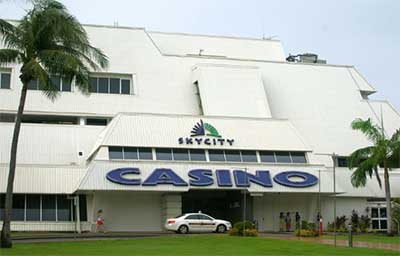 An Australian casino has fallen prey to a simple con job which saw a man double his money using photocopies of winning poker machine tickets.
Charles Francis Leong devised the scheme, which involved photocopying winning pokies tickets and roping in his partner to cash in the original winning tickets at SkyCity Casino in Darwin.
However, the casino surveillance caught Mr Leong cashing in his photocopied winnings.
Mr Leong pleaded guilty to counterfeiting tokens and uttering counterfeit tokens in Darwin Local court on Tuesday.
Prosecutor Nicole Sabamba revealed that Mr Leong's partner returned with the original ticket after he had cashed the photocopied version in, and while the cash-out machine rejected it, staff handed over the winnings for the second time.
According to NT News, the Judge was dumbfounded that the casino could be susceptible to such a simple con but added that Mr Leong's scheme wasn't sophisticated enough to be sustainable.
A witness for Mr Leong, Kat Paterson, said Mr Leong had some money problems and recently borrowed $38,000 from family members to invest in a 'get-rich-quick scheme', which ended up being a scam.
She argued that although his crimes were planned out, they were not sophisticated enough to warrant serious consequences.
Ms Paterson added that Mr Leong will see a counsellor about his gambling problem too.
Mr Leong was sentenced to a two-year good behaviour bond and has to pay $300 in fines. He also has to pay an extra $550 after police learned that he had been driving to the casino in an unregistered and uninsured car.
Since Mr Leong pleaded guilty, SkyCity Casino cannot pursue him to pay the money back. However, the judge ruled that the casino may be able to pursue his long-term partner.
Looking to play the pokies?
If you're looking to play the pokies, you can head online and find several secure casinos. Online gambling sites offer the same experience as land-based casinos – you can play pokies, table games and even unique titles you wouldn't see on the gaming floors – but you don't have to leave the house.
They're secure too, so the casino can't rip the player off and visa versa, unless you come up with a similar scheme to above, though we wouldn't recommend it. What we do recommend is that players from United States should head to Raging Bull Casino to play the pokies online, as well as other real money casino games.