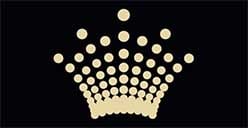 An Australian court will next month hear the tax bill dispute involving giant casino operator Crown Resorts.
This is after the tax office refused leniency over the A$362 million ($270 million) bill to be paid by the company.
The mentioned amount is about five per cent high than the normalised net profit posted by Crown in 2017 and includes penalties and back taxes.
Crown Resorts, which is 46 per cent owned by billionaire James Packer, was slapped with these huge back taxes and penalties because the tax office is not convinced by the company's handling of the investments in Las Vegas between 2009 and 2014, which was unprofitable, was accounted for correctly.
The dispute is therefore centred on the deduction that was to be made during Crown's acquisition of Vegas casino operator Cannery Casino Resorts for $1.75 billion in 2007 and other investments. The investment was part of the company's decision to expand its presence in North America but abandoned in 2016.
Crown Casino has recently been undergoing some difficulties including the jailing of some of its staff after a crackdown on gambling in China two year ago. This resulted in the sudden end of plans to expand its facilities in Las Vegas and in Macau.
In May, Crown objected to the tax bill, which the tax office dismissed according to the court filings it lodged earlier this month.
Crown is ready to challenge the decision in a court proceedings to be heard on August 31 in Melbourne.
Crown and the Australian Taxation office have not responded to media despite requests for comments.
The company in its annual report for 2017 stated: "Crown considers that it has paid the correct amount of tax and intends to pursue all available avenues of objection (including, if necessary, court proceedings)."
Despite the current tax impasse, the company's share rose 0.2 per cent on Wednesday, in a broader market that was down 0.3 per cent. Crown is the seventh largest casino company in the world.
Crown has also been fighting accusations of pokies' tampering in recent times, with several whistleblowers accusing the company of dodgy practices.