Whether you are playing at a bricks and mortar casino or your favourite online casino you will notice a lot of unfamiliar terms, jargon and lingo being mentioned and thrown around. We here at AustralianCasinoSite.com are your key to deciphering this litany of gaming gibberish. We've provided a glossary to help you navigate the confusing world of casino lingo, which you can then put to the test at these recommended real money casinos.
Best online casinos for Aussie players
Casino
Bonus
Games
Pokies
Signup
Bricks and mortar casino lingo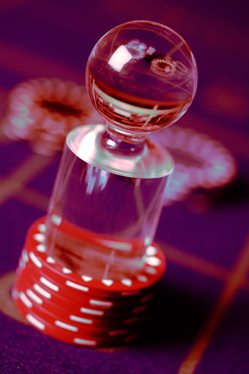 Cage – an area of the casino where you can exchange money and chips.
Dolly – the marker the dealer uses to crown the winning bet on a Roulette table.
Floor Manager – Whenever a dealer screams this at the top of their lungs and begins to look around frantically for the nearest floor manager, then you know something has gone horribly wrong with the game they are dealing. Maybe the dealer has over paid, under paid, given a card when they shouldn't have or done something truly horrific, like cleared the wrong number on Roulette.
Hit – an action, to tap the table for another card in Blackjack.
House edge – this is how heavily, in a percentage, a game is slanted in the casino's favour. A casino edge of 0% means that it is a truly even casino game: 50/50, the very definition of a coin toss. Anything more than 0% house edge means the game is that percentage less than a 50/50 bet. Blackjack has a house edge as low as 0.28%. European Roulette has a house edge of 2.7%. Baccarat has a house edge of 1.06% for Banker bets and 1.24% on Player bets.
Mini-Bac – this is the abbreviated name for a mini Baccarat table, the most likely Baccarat table you will see in a bricks and mortar casino these days.
Pit – a collection of table games in the casino with a cordoned off area accessible only to dealers and casino staff.
Shoe – an old school, manual device that holds the cards and the dealer pulls the cards from to deal the game. Favored by card counters the world over.
Wave – a waving action with your hand to signify that you are happy with your hand and do not want another card in blackjack.
Online casino lingo
App casino – this is a mobile casino that has a downloadable 'native app' either from the Android or iOS app store or directly from their site using your mobile device's internet browser.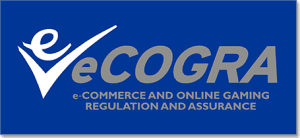 eCOGRA – if an online casino boasts the eCOGRA (e-Commerce Online Gaming Regulation and Assurance) seal then you can be sure of the fairness of that casino game and that they have an honest and professional reputation.
Instant play/No download – this means that you don't have to download any software to play at this casino. You simply play their games instantly straight from the provider's site.
Live dealer casino – This is an interactive form of online gambling that films and streams live croupiers dealing a selection of games like blackjack, roulette and baccarat.
Real money – this refers playing an online casino game with your own money – or real money – that you have deposited into your casino account to play games.
RNG – a Random Number Generator is a complex computer program that assures randomness. For this reason RNGs are often used in online casino software for pokies and table games. This software is usually tested and checked on a regular basis to ensure true randomness and fairness.
RTP – Return to Player is a theoretical percentage of how much money gambled will be returned when playing pokies. Online pokies – on average – have a much high RTP than pokies in your local pub, club, RSL or even bricks and mortar casino, which is better for you.
Sign up bonus – most online casinos offer an enticement for new customers of some description. Whether that bonus comes in the form of free spins on a designated online pokie or a matched deposit bonus. Check each online casino for their sign up bonus.
Mobile casino – this is the name for an online casino that can be played and accessed through your mobile or tablet's internet browser. No downloads are required for mobile casinos.
Wagering requirements – this is the proviso put on most online casino's sign up bonuses, free spin winnings and promotions. It is a set of rules placed on any bonuses that usually dictate that any credit bonus or free spins winnings must be played a certain amount of times before the profits can be withdrawn. For example a $20 bonus might have to be played 35x, so you will have to make $700 worth of bets before any profits from that initial $20 bonus can be withdrawn.