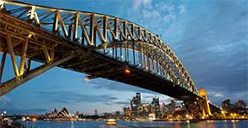 Anti-gambling campaigners continue to cry hoarse on why sports betting should be disallowed in Australia, but their public outcry has only piqued consumer interest – especially when it comes to horse racing.
According to the Gambling Currency Report carried out by Roy Morgan Research, horse racing occupies 50.9% of Australia's total betting market. That figure rises to 62.3% if harness racing (11.4%) is included.
Greyhound racing makes up 12.5% of the market, while all other forms of sports betting add up to a 25% share. More than half of that number comes from the National Rugby League (7.6%) and the Australian Football League (6.8%).
Furthermore, the Roy Morgan study revealed that 10.5% of Australian adults, representing over two million people, had engaged in some betting activities within the past three months. When broken down, it was discovered that 13.9% of men and 7.3% of women had gambled in that time.
The report also divided gamblers into age brackets:
Ages 50-64 (12.6%)
Ages 35-49 (11.3%)
Ages 65 and above (10.2%)
Ages 25-34 (9.3%)
Ages 25 and below (7.2%)
The state of Victoria had the highest rate of gamblers per capita, with 11.5% of people enjoying a punt during the recorded three-month period. New South Wales and the Northern Territory tied for second spot at 11.1%, while Tasmania brought up the rear at 7.2%.
Michele Levine, CEO of Roy Morgan, pointed to the greater number of professional sporting organisations in Australia's more populous states.
"As a comparison there are 17 professional AFL/NRL/Super Rugby/A-League clubs in New South Wales, 14 in Victoria, seven in Queensland and three each in Western Australia and South Australia," she said.
"There are no professional football clubs in Tasmania."
SEE MORE STORIES: LATEST GAMBLING NEWS
LEARN MORE ABOUT AUSTRALIA: AUSTRALIAN GAMBLING LAWS