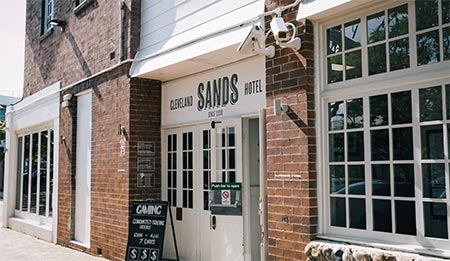 Coles is set to pocket $200 million from the sale of its hotels and poker machines to Australian Venue Co (AVC).
Furthermore, the two companies have formed a unique joint venture that will allow the supermarket giant to continue operating bottle shops in Queensland.
Coles has spent much of the last year trying to sell off the Spirit Hotels chain, which includes upwards of 300 pokies across 87 pubs.
SEE ALSO: PALASZCZUK WANTS FEWER POKIES IN QUEENSLAND
Some 76 of those establishments are in Queensland, where state liquor laws require alcohol retailers to also own a licensed hotel nearby.
As such, a straight sale would have jeopardised the 243 First Choice Liquor, Liquorland and Vintage Cellars bottle shops Coles operates in the Sunshine State.
The company appears to have dodged that issue by teaming up with AVC in a joint venture called Queensland Venue Co.
Raging Bull Casino
50FS
350% deposit bonus + 50 free spins
read review
Bet Now
The deal will split the hotel and bottle shop businesses into separate entities under one umbrella, with AVC owning all rights to the former and Coles having full charge of the latter.
"The agreement with AVC will enable each party to bring relevant expertise to the joint venture," said Coles chief executive Steven Cain.
"AVC is a highly experienced and responsible operator of quality hospitality venues with their current portfolio of more than 60 hotels.
"AVC has plans to grow the hotel portfolio in Queensland, which will in turn provide Coles with the opportunity to further grow its retail liquor business in that state."
Liquor and gaming regulators in Queensland, South Australia and Western Australia have voiced no objection to the arrangement, which is expected to be in action by the end of the financial year.