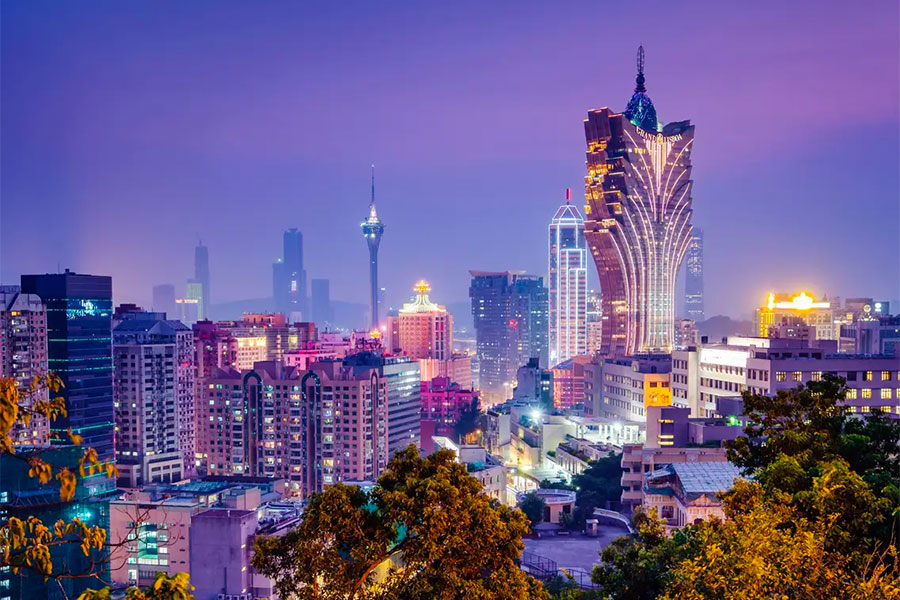 The government of Macau, through its Secretary for Economy and Finance, Lei Wai Nong, announced on Monday that concessionaires in the special administrative region (SAR) will still be allowed to run satellite casinos. As soon as the gaming contracts signed with the concessionaires are finalized, the number of remaining satellite casinos will be listed there.
According to the new Macau Gaming Laws published earlier in the year, concessionaires will no longer be permitted to lend their licenses to an external party in order to host a casino. Subsequently, all satellite casinos must be located within the properties owned by a concessionaire.
The six present concessionaires who were awarded new licenses on 26 November — MGM, Galaxy Entertainment Group, Sands, Melco, Wynn and SJM — will now have to directly oversee the running of their satellite casinos, meaning the number of satellite casinos may yet reduce even more than it has this year.
READ: China reintroduces eVisas to Macau as fresh COVID cases emerge
Meanwhile, Macau's lawmakers are concerned about job security for workers that may be affected by the closure, especially in light of junket operators closing down. But the secretary responded that the government is counting on the concessionaires to be socially responsible in ensuring the workers are taken care of.
"Regarding the satellite casinos, if the current concessionaires can receive a license for the next 10 years, the workers currently in the satellite casinos – these concessionaires have to assume the relevant responsibility in placing them in their casinos. How many of these satellite casinos will continue to operate and how many will close down, I am unable to say at this moment. But I can only clarify that the employees of the satellite casinos, if they are employees of the six concessionaires which will get the new licenses, the concessionaires will have to assume their responsibilities and give them employment in their venues," stated Lei.
When asked about the concessionaires' financial obligations to the region, Lei replied the government has seen and approved their plans.
"Since we are in the provisional award stage, we cannot give details of the contracts, but the government will announce them in due course. The six concessionaires have all met the government's requirements in terms of employment of local staff, development of foreign markets and development of non-gaming projects. They have also put forward clear investment amounts, implementation plans and programs in their tenders," he said.
Macau's gambling industry has experienced an upheaval in the last two years, particularly due to COVID and the introduction of new laws. Earlier in the year, the government banned junket operations and satellite casinos – essentially making sure the concessionaires are directly responsible for anything that happens in the industry. Experts say this is because the Macau government is looking at diversifying and making the region more family-friendly.