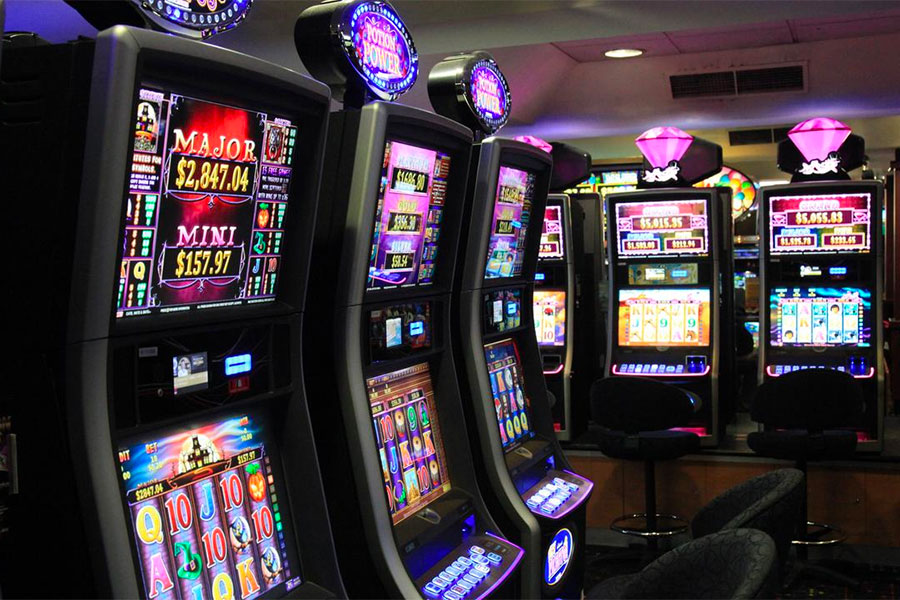 The government of New South Wales will most likely conduct an expansion of the cashless gambling card trials it began last month in Newcastle.
This is directly coming from a call for further testing by NSW Labor leader Chris Minns, who stated that the party would support the move if there was more evidence to its efficacy. He added that the pilot testing would have to be optional instead of mandatory so as not to affect the industry revenue-wise.
Ever since NSW premier Dominic Perrottet started on the road towards gambling reform following a damning report released by the NSW Crime Commission (NCC), there have been mixed feelings towards adopting cashless gambling in NSW. Even though the NCC's report recommended that a mandatory cashless gaming scheme be introduced, several parties have expressed opposition to the idea, with factions like ClubsNSW railing that the move will make punters feel like criminals. However, that has not deterred Premier Perrottet as he plows forward, declaring "we need to move to a cashless gaming system".
Despite the backlash, support for the premier's stance keeps coming in. The most recent comes from Rob Stokes, a retiring planning minister, who called pubs and clubs "brutal, unwelcoming junk spaces" with a "fairyland of lights and delights, all directed to deprive the vulnerable of their savings". He continued in his speech that the pokies have become a "cash cow" for clubs that have more financial interests than social, citing figures showing pokies revenue reaching $3.8 billion for the first half of the year.
"If a cashless gaming card can help liberate a few people from their enslavement to poker machines, then it is the least we can do for the people of New South Wales," he said, while also calling for a ban on gambling advertising as it "programs young people to a lifetime of addiction".
Ever since the report from the NCC became public, the Labor Party has been decidedly quiet on the matter. This has resulted in outrage from anti-gambling activists, with famous activist Tim Costello calling NSW Labor "the party of social injustice".
But Labor's supposed approval of the move comes with conditions such as the trials being extended beyond the one club — Wests Newcastle — and making the gambling cards voluntary. He reiterated on a voluntary system, despite the NCC's recommendation against it which states: "A hybrid/voluntary system will likely make pubs and clubs more attractive venues for money launderers as hybrid player card systems could be exploited to make 'cleaning' easier."
Minns added that an extended trial will give "a broader evidence base" to determine if the system will work at all to make changes to the industry.
"I just made the point [previously] that I can't give a blank cheque, or bipartisan support, for a proposal that I haven't seen before, particularly when you consider that there [are] varying views in relation to whether it would work or not," he said in a recent interview.
"Offering bipartisan support for a massive change without looking at the unintended consequences – and I say it's unintended; I think people come to this with good motives – might see us in a situation like the lockout laws a few years ago where the whole system collapsed in a few years' time because, despite people's best motives and best intentions, the plan didn't work."
Minns' stance has been met with disapproval from anti-gambling activists, with some calling it a "delay tactic in favour of ClubsNSW". In particular, Stu Cameron, CEO of Wesley Mission, pointed out that voluntary cashless gambling is doomed to fail, referring to Victoria's unsuccessful attempt.
"Voluntary cards reinforce stigma because a person is identifying themselves as needing help by requesting one," said Cameron.
"Mandatory or universal cards mean everyone has to use them – stopping criminal activity and providing useful tools for people to help guard against gambling harm caused by poker machines, which have been designed to addict."
Other social-interest groups, such as the Salvation Army and Anglicare, have come together to urge the NSW government to follow Tasmania's steps in mandating a cashless gambling system.