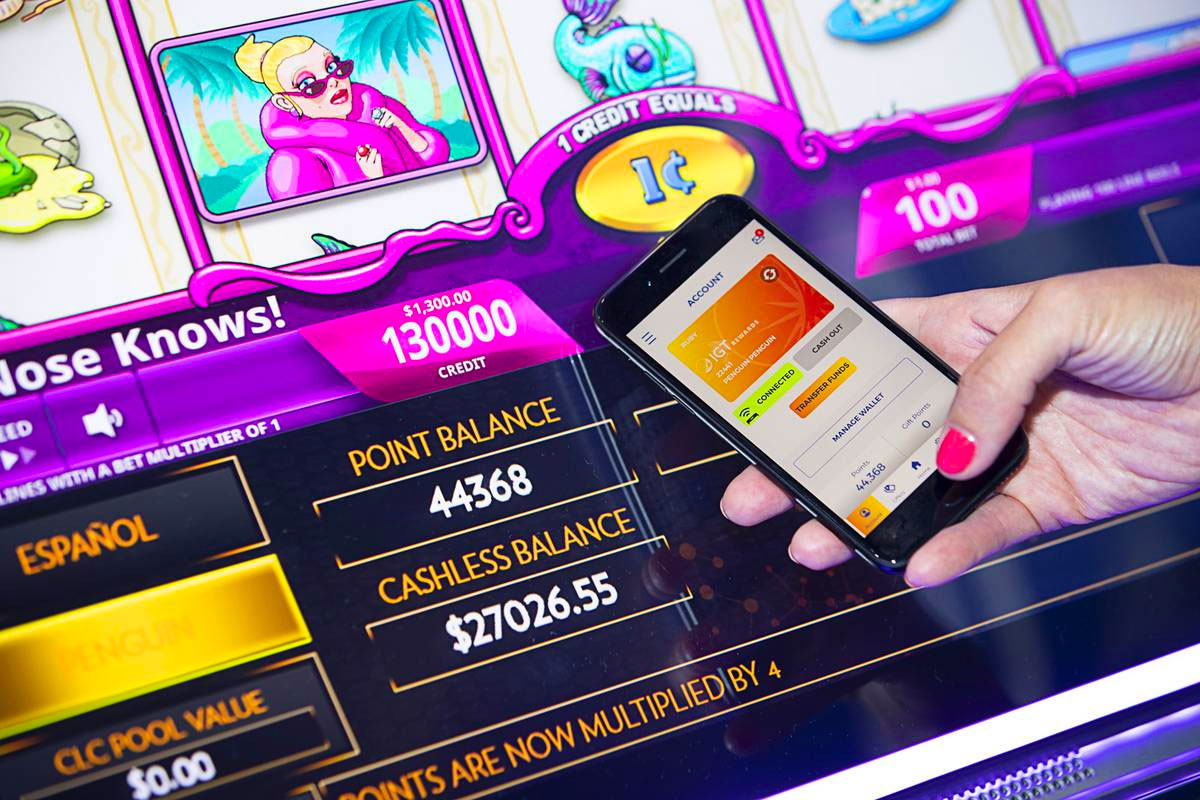 As part of ongoing efforts to reform the gambling industry, the government of New South Wales, Australia, has begun initial testing of cashless betting using pioneering technology provided by Aristocrat Gaming. The testing commences at Wests Newcastle and will see up to 200 club members use the new system for the next three months in 36 of the venue's pokies machines. The testing's major purpose is to see how it works in "real-life conditions" and "its potential benefits for venues and patrons".
According to a press release by Mr Kevin Anderson, the Minister for Hospitality and Racing: "The trial is part of an exciting new era where innovations such as digital wallets offer customers greater convenience and control over their spending and help venues and authorities identify suspected cases of money laundering."
Essentially, the technology connects the player's digital wallet on their mobile phone to the gaming machine via Bluetooth, allowing for the transfer of funds directly from the phone to the machine. The digital wallet contains features that lets patrons fund their play from their wallet, see how much they are spending in real-time, take a break to cool off or even self-exclude from gambling, amongst other responsible gambling tools and services in the wallet. Additionally, the wallet forces players to leave the gaming floor before refunding as players cannot load funds from the gaming floor.
The wallet is especially unique because it confirms and then links the player's identity to their bank account. This will enable authorities to monitor the source of funds and volume to raise flags where necessary.
READ: NSW Riverina hotel fined $40,000 for pokies offences
With the technology, players can set limits on their gambling spend, how long they play for, the number of times they can visit a venue to play and total number of bets they can place in a specified period all through their wallet. Users can choose which of the limits they are activating, however no limit chosen can be altered until after 24 hours.
Speaking on the trials, David Ronson, Managing Director Aristocrat Gaming APAC, added: "We're proud to have proposed this trial, as we believe enabling cashless electronic gaming machine play payment solutions through patron's mobile phones, is an innovation that can help enhance the long-term sustainability and vibrancy of our industry.
"Our PRIME Wallet solution offers patrons additional voluntary responsible gameplay tools, developed in consultation with customers, to help further empower patrons to actively manage their play in ways that suit them."
The CEO of The Wests Group Australia, Phil Gardner, also welcomed the initiative as one that will not just enhance the gaming experience but also make it easy and safe.
"This trial builds on our long-standing commitment to patron choice, and welfare. We know many of our patrons want the convenience of digital payments, which is part of this trial. The trial also allows us to offer a powerful new suite of digital tools to empower our members and allow them to set limits, speak to a staff member, or even exclude themselves from the club if they choose," he said.
IGT, Utopia Gaming, and Light & Wonder have been confirmed by the minister as the three additional manufacturers that will be supplying machines to test the technology.
"The trials will explore different technologies and solutions to enable cashless gaming play in NSW, and trial important harm minimisation measures which will help individuals to take greater control of their gambling," Mr Anderson said.
The technology was developed as a direct response to the recommendations from several inquiries that investigated the two major casino operators in Australia – Star Entertainment Group and Crown Resorts. The NSW government is hoping this will fill the lacuna in the state's gambling laws that gave criminals the chance to launder money through the pokies and exposed players to problem gambling.