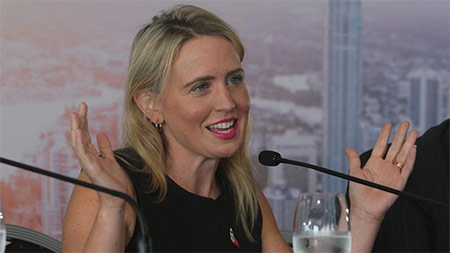 The Queensland government has announced that it is seeking bids from developers for a second casino on the Gold Coast.
The news comes despite significant opposition from anti-gambling campaigners and local gaming operators who are wary of further saturating the industry.
ALSO READ: BEST ONLINE CASINOS IN AUSTRALIA
Kate Jones, the Minister for Tourism, revealed on national radio this week that the $1 billion project would include a concert hall, a convention centre, and several bars, restaurants and shops.
Developers will soon be able to submit expressions of interest, in which they must also propose a site for the new complex.
The government has already ruled out two locations in the Southport area.
"We don't want a decision made in Brisbane about where the best place on the Gold Coast should be," said Jones.
"What we are saying is we'll go to market and the market can come forward with what the sites they think stacks up."
It is estimated the development will create as many as 6,000 new jobs in the region, but many do not believe that is a fair trade for the increased risk of problem gambling.
"Ultimately the jobs are coming off human misery and there is massive amounts of suicide and family violence and fraud and imprisonment and mental health issues and homelessness that flows from gambling," said Stephen Mayne of the Alliance for Gambling Reform.
Raging Bull Casino
50FS
350% deposit bonus + 50 free spins
read review
Bet Now
"Gambling is a fundamentally destructive industry that doesn't create any net economic benefit because of the huge social harm it causes."
Queensland is already home to five casinos – more than any other state in Australia – and has the second-worst record for gambling losses in the country.
Mayne expressed particular concern about the prospect of bringing more electronic gaming machines to the Gold Coast.
"The idea they are going to have six casinos (in Queensland), I mean they are turning it into a Nevada," he said.
"It will be very interesting to see what the proposal is in terms of any more poker machines — will they have to buy them off existing pub and club operators?
"Or will the Government allow an increase?
"We think there should be a decrease in Queensland and there certainly shouldn't be any increase on the Gold Coast given that $330 million a year is already lost at Gold Coast pubs and clubs which have poker machines."
Premier Annastacia Palaszczuk said recently that she would prefer to see fewer pokies in Queensland and that her administration would aim to build the new casino without increasing the total number of machines in operation statewide.