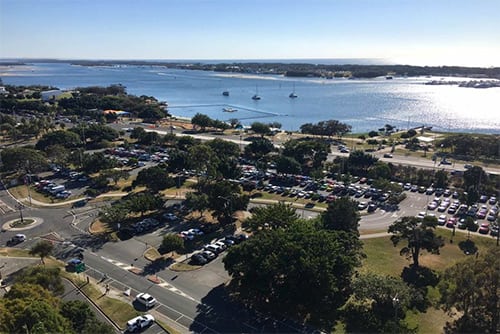 The Queensland government continues to cop intense criticism over plans to construct a second casino on the Gold Coast.
Eleven locations are already under consideration for the Global Tourism Hub project, with a site at Carey Park (left) the frontrunner.
Other proposed locations include the Star of the Sea in Southport, the Vomitron in Surfers Paradise and the Light Rail site at the corner of Scarborough and Queen Street.
Another potential place was council headquarters at Evandale, but Mayor Tom Tate debunked the suggestion last year.
ALSO READ: SOUTHPORT MP WARNS AGAINST NEW CASINO
All the sites meet the needed requirements for the project, but the decision to open another casino has met fierce opposition from locals.
Councillor Dawn Crichlow has called on Premier Annastacia Palaszczuk to put a stop to it.
"We've got a premier that's too sensible to allow a second casino – it's as simple as that," she said.
"Sydney's got one casino, Melbourne's got one casino, we need a second one like a hole in the head."
According to her, a second casino would only do further damage to the Gold Coast's struggling pokies clubs.
"It's absolute nonsense, and the premier should not allow her staff to work on it any longer – costing money – she should absolutely rule it out as she ruled in a three storey height limit on The Spit," Crichlow said.
"The surf clubs make money and give it back to the community, the RSL – back to the community, all the clubs are doing that now, we do not need another casino, simple as that."
A poll by Reachtel for Clubs Queensland last year showed that 68.1 per cent of Gold Coast residents were against a second casino, with only 26.9 per cent supporting the decision.