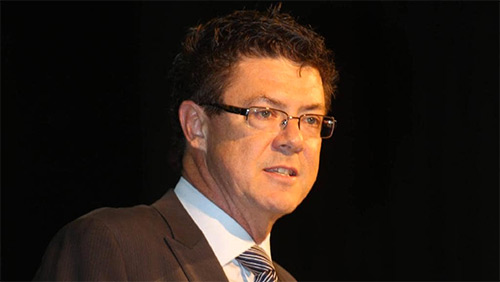 The Member of Parliament for Southport, Rob Molhoek, has warned the Queensland state government any move to allow a casino will affect the viability of Surface Paradise, leaving it "stranded" between CBD and Broadbeach, and will subsequently kill the Gold Coast's tourism jewel.
Mr Molhoek, who has the backing of other businesses and tourism leaders, has urged the government to reconsider its plans for a global tourism hub in the area.
This came after news broke that Carey Park, adjacent to the popular Southport Bowls Club, was the favoured site for the casino.
The Palaszczuk administration is considering going to market for a casino resort by year's end, but there is speculation that the Vemitron site in central Surfers Paradise stands as the only real competitor for Southport.
However, Mr Molhoek believes a second casino in the central business district would leave Surfers Paradise "book-ended in the middle" at a critical period when retailers are dying for tourist traffic.
"We built our city's reputation around Surfers Paradise and it will be stranded," he said.
"There are a significant number of large sites in there that have been laying idle for a long time.
"If there's to be a global tourism hub and refocus on tourism, it should be in the tourism heart."
The MP feared a Carey Park casino would compete with the Southport RSL Club, Southport Sharks and the CSi (the former Southport Workers Club), which are only now enjoying improved trade after some tough times.
"I don't think giving the land away to a casino operator is in the best public interest," Mr Molhoek said.
"Personally, I think a casino for the Coast is a hard case to build. If they want to build one, it should be in a precinct intended for tourism.
"Surfers Paradise and Broadbeach are our adult entertainment precincts. That's where the tourists go. We don't want another casino relying on local people. We want (an attraction) to draw people to the city."
The secretary for Save Surfers Paradise, Deborah Kelly, sided with Mr Molhoek, saying instead of giving away the already scarce public land, others sites could be considered for the project.
"That must not happen," she said.
"We must preserve our public land for future generations. Once it is gone, it can never be brought back.
"All the great cities around the world have preserved prime public land – we must do the same."