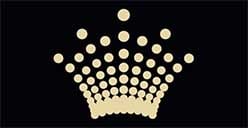 The Australian online sports betting firm CrownBet is to be rebranded BetEasy next week after breaking free from Crown Resorts.
The new BetEasy brand would comprise of customers of CrownBet and William Hill Australia and is projected to become the third-largest online bookmaker in Australia after Sportsbet and Tabcorp.
The merger comes after CrownBet took over the Australian arm of British gambling firm William Hill.
The Chief Executive of CrownBet, Matt Tripp in an interview with local media said the merged entity, under the parent company of The Stars Group, was exciting for all Australians who love a punt.
"CrownBet is a reasonable-sized business in its own right, and we are going to be doubling it with the flick of a switch in mid-August," he said.
Tripp, who is the former head of Sportsbet, started preparing for the rebranding after former partner Crown Resorts entered a $150 million purchase deal with Toronto-listed The Stars Group, selling its majority stake in the company.
Before settling on the name BetEasy, CrownBet wanted to change to Sportingbet, which was the name of a betting company formerly operated by Tripp's father, Alan.
However, Paddy Power Betfair, operators of Sportsbet, placed a Federal Court injunction on the name, arguing it violates its trademark. This according to the company would also mislead customers.
"There's a little bit of personal disappointment because I had my heart set on Sportingbet," Tripp said.
"But at the same time, with all the research we have done and all the data that's come back to us when trying to establish which brand we should run, I'm really confident [BetEasy] will resonate with our customers."
He expressed his disappointment with former employer Sportsbet not warning him first before seeking a legal action.
"The old Paddy Power hierarchy would never have done that," Tripp said.
"Call it inexperience, call it what you will."
Sportsbet says it took the action to safeguard its brand and customer base from being misled.
BetEasy.com.au is expected to launch on Monday, August 13. The apps are expected to be very similar to the existing Crownbet design.