IF you love a game of Blackjack, head over to 32Red Casino throughout the remainder of October to take part in the leading online casino's Live Blackjack Bonanza.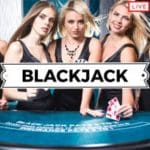 Until Friday October 30, you can play at an exclusive 32Red Blackjack table between the hours of 2pm and 1pm (UK time). During gameplay you will receive £10 for every gold card you are dealt, with the gold cards shuffled into the deck.
A nice perk is that the bonus cash is still awarded regardless of the outcome of the player's hand at the time, with all golden bonus cards dealt to the dealer being re-shuffled back into the shoe.
The promotion is only available to desktop players and will be credited into your bonus balance, after which it must be played through at least 30 times before you are eligible to withdraw your winnings.


Additionally, there is a £50 daily limit in regards to the amount of bonus cash players can win during the promotional period. Also important to note is that only the player 'sitting' at the seat where the card is dealt is eligible to win the bonus prize, with players playing bet behind on that particular box missing out.
If you are not interested in Blackjack, there is still plenty of action to keep you entertained at 32Red. The multiple award winning casino has a wide selection of online pokies as well as a vast array of table games.
Additionally, you can also try your luck through the 32Red Pic Group which operates the 32Red Poker Room, 32Red Bingo and 32Red Sport.
If you haven't got an account with 32Red.com, you can still be part of the action, simply head over to their website and follow the steps to creating your own account. Once you have joined, you will be welcomed with a a free $10 no-deposit bonus to get you started on your winning journey.