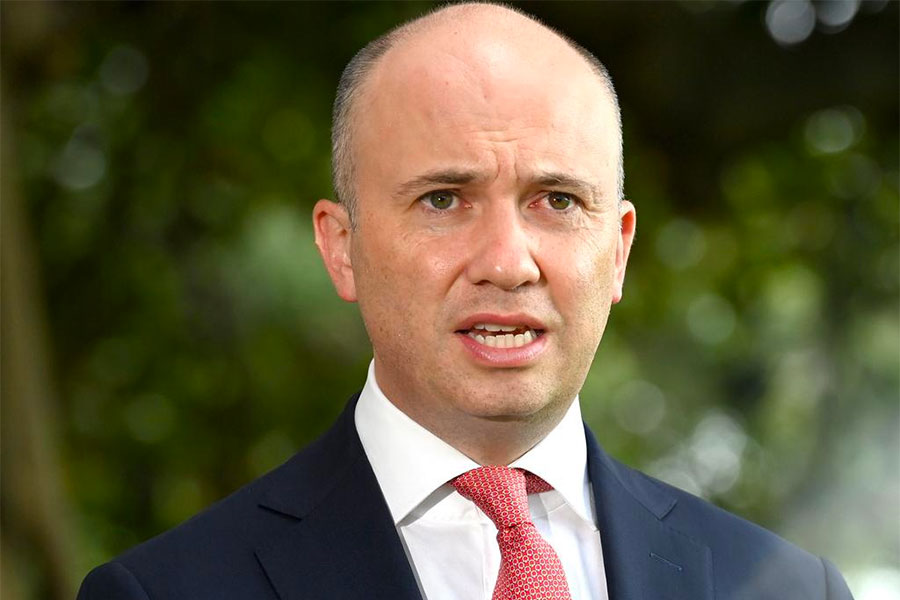 New South Wales treasurer Matt Kean has criticised the Labor Party's plans for gambling reform, calling it "a gaming policy written by the gaming industry for the gaming industry".
Since Labor announced its proposed regulatory changes earlier this week, the Coalition has been under renewed pressure to release its blueprint on gambling reform in NSW. While Premier Dominic Perrottet continues to hammer on the introduction of cashless gaming in NSW if re-elected, there are yet to be details of how his plans will be effected. There is speculation that this is because the Coalition government hopes to win over the Nationals before releasing details of the policy, in the event of backlash from the clubs lobby. 
There are rumours of a $1,000 spending limit on the proposed gambling cards; however, when asked about this, a spokesperson from the premier's office refused to comment. And when asked if the $1,000 daily spend limit was too high, Kean deflected, leaving it "for others to decide".
"What we're saying is that we will come back with a policy very shortly," he said.
"The premier has made it very clear that his policy is cashless gaming across NSW. He will have more to say about this shortly. But let's talk about Chris Minns' policy which is to be the cheer squad of the gambling industry in NSW." 
READ: NSW self-exclusion system under fire from gamblers, counsellors
Other politicians have come out to speak on the rumoured $1,000 daily spend limit, with many suggesting it will aid problem gambling rather than curb it. Senator Andrew Wilkie, a noted anti-gambling campaigner, suggests the Coalition copies Tasmania's policy by letting gamblers set their own limits. He added that $1,000 is "way too much for the vast majority of poker machine users and will do nothing to effectively track proceeds of allotted crime nor minimise harm to gambling addicts". 
Wilkie said: "No one goes to a venue to lose their pension cheque. They go in thinking, 'tonight's different, I'm only going to spend $10', but of course they start to lose and they chase those losses and they lose all capacity to think rationally because they're addicted. But as long as people set limits themselves and do it before they start gambling the research has shown they will actually set sensible ones."
Furthermore, independent MP Alex Greenwich has also urged his Coalition colleagues to set a $100 daily limit on pokies if they want to see reduced gambling addiction in the state. 
"I think Tasmania has offered really good guidance in theirs with the default $100-a-day limit. I think that's probably a good starting point. They also have provisions that to be able to spend more there's a requirement to prove you can afford to do that," he said.
"I'm open to discussions on whether those limits can move around and in the casinos there will be a $1,000-a-day limit, so I think somewhere between that would be a good outcome."